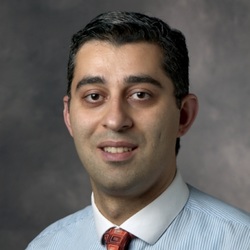 Dr. Ayati
, well-known nationally and internationally in the field of geriatric medicine, is a physician, speaker, author, and an educator.
Doctor Ayati
is an
Adjunct Assistant Professor of Medicine at Stanford University School of
Medicine
where he continues to teach Geriatric and Internal Medicine.
Dr. Ayati
joined Stanford University School of Medicine in 2011 as faculty where he taught and practiced Internal Medicine and Geriatrics at
Stanford Internal Medicine Clinic, Stanford Senior Care Clinic, Stanford Concierge Medicine and Stanford Executive Medicine
.
Doctor Ayati is a member of the Ethnogeriatrics Committee of the American Geriatrics Society.
Dr. Ayati is Advisory Faculty of Center On Longevity at Stanford University.
Dr. Ayati
is the Medical Advisor at the
Los Altos Sub-Acute & Rehabilitation Center
.
Doctor Ayati
is the Geriatric Consultant On Aging Initiated Projects at
Stanford Research Institute (SRI)
International.
Dr. Ayati
was the
Stanford Medical Director at Los Altos and Palo Alto Sub acute and Rehabilitation Centers
. He has worked as a
Hospitalist at Lodi Memorial Hospital
in Lodi, California, and as an
Emergency Medicine Attending at Veteran Affairs
in Palo Alto, California.
Dr. Ayati
is board certified in Family Medicine and Geriatrics. He has a broad spectrum of practice and knowledge of General Medicine, Primary Care, and Geriatrics in various settings, from office to Emergency room and acute and Sub-acute cares.
Dr. Ayati's
main areas of research and clinical focus are in the physiology of aging and on finding practical and yet innovative ways of addressing the wellbeing and needs of the population in any age category. He is an advocate of his patient's physical and mental health at any age in addition to disease management and prevention.
Dr. Ayati is currently the Editor in Chief of the Journal of General Medicine, Open Access
. He is the
Founder and President of the Bay Area Senior Care Society
.
Dr. Ayati
is the author of "
Paths to Healthy Aging
".
Dr. Ayati
is also a guest educational speaker on several television and radio stations such as
National Public Radio (NPR) and San Francisco's KQED
and international and national conferences.
Dr. Ayati
strives to provide reliable information, effective strategies, and simple guidelines for patients of all ages to avoid or manage chronic diseases and to have a significantly better quality of life by setting attainable goals and leading with his heart.
---
CLINICAL FOCUS

Primary Care/Family Medicine
Internal Medicine
Geriatric Medicine
Geriatric Hospitalist Model
Subacute Care
Palliative & End of Life Care
ER Medicine
Hospital Medicine
Sport Medicine
Healthy Aging
Chronic Disease Management
Decision Making Capacity Evaluation
personal interest
Dr. Ayati's
main focus and passion are in:
Raising awareness about Over Medication and Drug Cascade issues in the elderly population as well as highlighting prevention strategies
Helping patients better understand and voice their end of life care choices and medical intervention wishes
Bringing into focus the numerous social, economical, political and health challenges and hardship the elderly face in our society as well as finding solutions to address their needs
Being the voice of the elderly in finding innovative and yet practical solutions to promote their physical and mental health and well being
EDUCATION
Fellowship in Geriatric Medicine at Stanford University School of Medicine, California
Residency in Family Medicine at University of California Davis, California
Internship in Family Medicine at University of California Davis, California
Board Certification in Family Medicine, American Board of Family Medicine
Board Certification in ABIM, Geriatric Medicine
ADMINISTRATIVE APPOINTMENTS
Medical Director, Sunnyvale Health Center
Medical Director, Los Altos Subacute Care
Founder & President of the Bay Area Senior Society
HONORS & AWARDS
The Best Resident Of The Year, Excellence In Teaching, UCDavis, 2007
MEMBERSHIP IN HONORARY/PROFESSIONAL SOCIETIES:
Editor-in-Chief, Journal of General Medicine Open Access
Co-Director of Geriatric Multidisciplinary Conference, Stanford University School of Medicine
Member of American Geriatric Society (AGS)
Member of American Academy of Family Physicians (AAFP)
Member of American Medical Association (AMA)
The Society for Post-Acute and Long-Term Care Medicine (AMDA)
PUBLICATIONS
Get Some Sleep to Age Better, Palo Alto Weekly, 2016
Ask Dr. Ayati, Senior Care Questions, Palo Alto Daily News, 2016
Why too much fiber is unhealthy for the elderly SF Chronicle Ayati, M. 2015
Best prescription for healthy aging may be fewer pills The Palm Beach Post Ayati, M. 2015
Alzheimer Disease Division of Medicine Clinical Teaching Module Ayati, M. 2014
Beware of adding prescriptions on top of prescriptions SF chronicle Ayati, M. 2014
Paths To Healthy Aging, Create Space, 2014
Personalized Medicine World Conference: pharmacogenomics in the future of elderly care, January 2013
Lecturer: geriatric didactic series for internal medical residency program, Think like Sherlock Holmes , Geriatric Challenges, Stanford University School of Medicine., 2012- present
Division of Medicine Clinical Teaching Module Lower Ext Ischemia Ayati, M. 2012
Educational Conference, University of California, Davis network system, Feb 2009. Fitz-Hugh-Curtis secondary to PID
UCD Didactic Series, March 2009, undiagnosed killer at ECG
EFNS (European Federation of Neurological Society) Paris, France, A Brilliant Experience: the effect of Folic Acid as monotherapy in prevention and treatment of Menstrual Related Migraine Headache. Mehrdad Ayati, Yasaman Ayati, Masoomeh Fallhian, 2004
Journal of Today's Medicine, the Prevalence and Clinical Manifestation of Ovarian Cancer in Iran from 1985-2002, Yasaman Ayati, Mehrdad Ayati, and Volume: 14, Pages: 5-7, 2003
International Congress of Neurology, Tehran, Iran, Β-Interferon 1-α, Review of efficacy in the M.S., Mehrdad Ayati, 2003
​
PRESENTATIONS
​​
Changes in Sleep Patterns as We age, Stanford Nursing Grand Rounds, 2017
Caregiving for your Immune System, 14th Annual Caregiver conference, 2017
Sexuality and Dementia Patients, Synergy HomeCare, 2017
Better Sleep Habits, Better Engagement, Better Aging, Saratoga Library, 2017
Polypharmacy and the Health of the Elderly, Stanford University and Parkinson's Community, 2017
Aging, Webster House, 2017
Sensitive Subjects in Dementia "Sex and Intimacy", The 28th Annual Southern California Alzheimer's Disease Research Conference, 2017
A Good Night's Sleep, Campbell Library, 2017
Brain Fitness: Function and Longevity, The Forum, 2017
Medication, Sequoias Health Forum, 2017
Strategies to Improve your Sleep, Campbell Library, 2017
Geriatric Care, Stanford Medical School Geriatric Care Series, 2017
Your Golden Years? Caregiving and the Longevity Boom, 13th Annual Caregiver Conference "From Crisis to Confidence, 2016
Sleep Patterns in the Elderly, Campbell Library, 2016
Healthy Aging – Benefits of sleep, healthy diet, innovative ways of maintaining well-being, Rosener House, Peninsula Volunteers, 2016
Healthy Aging, Los Altos Hills Senior Community lecture, 2016
Elderly population overmedication: A tragedy in waiting at the 26th Annual Trauma Critical Care Symposium, 2016
Healthy Aging with Carole Marks of the Talk Show A Touch of Grey, 2016
Changes in Sleep Patterns As We Age at the WRC-ALCA 26th Annual Conference, 2016
Medication Over Prescription at the 16th Annual California Senior Injury Prevention Educational Forum, 2016
Forever Young? Marketing Deceptions & Your Golden Years at the Vibrant Educational Dialogue VED Talks at Avenidas, 2016
The Future of Aging: Marketing Deceptions and Fighting Back at the Saratoga Library, 2016
Medical Science and Aging​ at the Mini-Medical School Haddie Mini-Lecture Series at the College of Marin, 2016
Healthy Aging at the Rossmoor's Optimum Wellness lecture series, 2016
Better Sleep Habits, Better Engagement, Better Aging, at the Caregiver Resources Seminars, Kensington Place, a Memory Care Unit, 2016
Sexuality and Dementia, 18th Annual Updates on Dementia, 2016
Successful Strategies for Addressing Sleep Challenges in Dementia, Key Note Speaker at the Alzheimer Association 19th annual meeting, 2016
Sleep Pattern Changes as we age at OFJCC, 2016
Aging Gracefully, Oshman Family Jewish Community Center, 2015
The Art of Caregiving, key note speaker at the Twelfth Annual Caregiver Conference at Avenidas Senior Center, 2015
Healthy Aging, the Redwood City- Woodside Distinguished Speaker Series, 2015
Natural Daylight: A forgotten Treatment, Silverado, Belmont Hills Memory Care Community, 2015
Elderly Population Overmedication: A Tragedy in Waiting, Stanford University School of Medicine Nursing Grand Rounds, 2015
Aging in America, Through Immigrant Eyes, Palo Alto Weekly, 2015
Staying Young, Foster City Rotary Club, 2015
Planning for Longevity: Medical Perspective & Legal Planning, PEPC (Peninsula Estate Planning Council), 2015
Try to Die Young as Late as Possible, Los Altos Rotary Club, 2015
Lifestyle Habits That Support Physical Wellbeing In Persons With Dementia, Dementia Enabling Spaces Forum, 2015
Healthy Aging As a Point Of View Of a Geriatrician, New Frontiers In Aging conference, VA Palo Alto, 2015
Healthy Aging, Try to Die Young as Late as Possible, Saratoga Library, 2015
Parkinson Disease as a point of view of a Primary Care Physician, VA Palo Alto, 2015
Tips to Growing Old and Feeling Great, Senior Voice America, 2015
Avoiding Common Health Care Mistakes As You Age, NPR, KQED Forum, 2015
Recognizing and Preventing Overmedication in the Elderly- Understanding the Effects of Medication in Aging, Silverado, Belmont Hills Memory Care Community, 2015
Healthy Aging, Milpitas Library, 2015
Healthy Aging, Campbell Library, 2015
Sexual Behavioral issues in Demented Patients, San Francisco Senior Care Roundtable, 2014
Change in sleep pattern as we Age, Stanford Health Library, 2013
Manage an elderly with Hip Fracture in Hospital setting, Geriatric Conference Stanford, 2013
Chronic Renal Failure, Stanford Physician assistant Course, 2013
Glumerinephritis, Stanford Physician Assistant Course, 2013
Parkinson Disease as point of view of a Primary Care Physician, Stanford Neurology Department, 2013
Prescribing drugs for an aging population. Polypharmacy & the health of the elderly, YouTube , 2013 Medication Management of Hospitalized Patients, Nursing Education, NICHE, 2012
Polypharmacy in Aging Population, Redwood City Library, 2012
UCD Grand Round, Cardiac disease challenges for Primary Care Physician, 2009